Police Study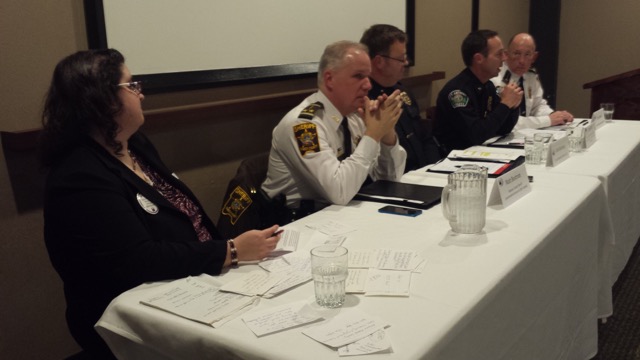 Beginning in summer 2015, our League conducted a year-long study of police services and trainings in our five cities. The officer trainings studied were those educating officers to avoid racial profiling and how to handle crises involving people with mental illness and domestic abuse situations. Committee members conducted interviews, hosted meetings and wrote a comprehensive report on findings that were e-mailed to members and presented at unit meetings, where consensus was taken.
Carrie Dickson, Mindy Greiling, Rita Mills, co-chairs
See full Police Study here.
See the You Tube video of the November panel with police chiefs and Sherriff (about 90 minutes) here.