Women in Politics - Getting Involved October 3, 2019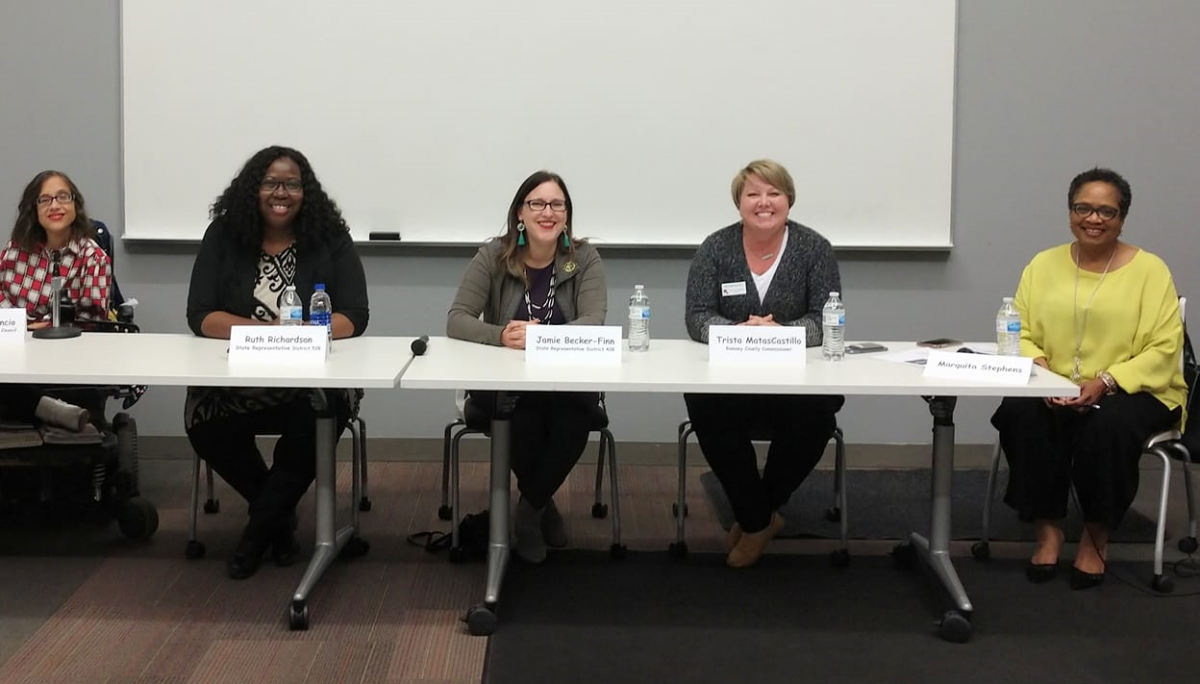 To view the CTV North Suburbs video of this wonderful event, click on this link.. The panel, moderated by LWVRA member Marquita Stephens (far right), consisted of (from left) Maplewood City Council candiate Nikki Villavicencio, state Rep. Ruth Richardson, LWVRA member and state Rep. Jamie-Becker Finn, and Ramsey County Commissioner Trista Matascastillo.
We are working together to help women find their political voice. Join us on Thursday, October 3 7-8:30 pm at Roseville Library, 1280 Hamline Ave.N as local women from communities of color share their stories of campaigning, running, winning and losing. Hear more about what motivates their civic engagement and how you can engage in the political landscape of the future.  This program is a partnership between Do Good Roseville and League of Women Voters Roseville Area.  The event is free and open to the public.