Redistricting, Democracy and the Census - March 20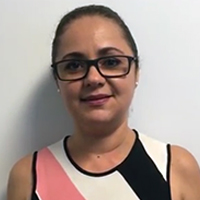 What is redistricting and how does it affect me? How does it impact democracy? Will Minnesota lose a congressional district in the upcoming 2020 census? Speaker Annastacia Belladonna-Carrera, Executive Director of Common Cause Minnesota will address these questions and more at a program co-sponsored by the League of Women Voters Roseville Area and the Roseville Library to be held from 6:30-8 pm in the Community Room of the Roseville Library, 2180 Hamline Ave N, Roseville. Free and open to the public.
There will be NO video replay on Wednesday, March 21 .  However, video will be posted to our YouTube account  within a few days of the event.