A Place for Everyone:  A Discussion of Fair Housing - November 19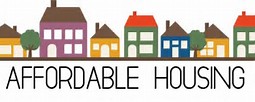 A Place for Everyone:  A discussion of fair housing for all community members.  Tuesday, November 19, 6:30-8pm,  Centennial United Methodist Church, 1524 County Road C2, Roseville.  Speakers Minnesota Rep. Alice Hausman, Cathy ten Broeke, State Director of Prevent and End Homelessness, and Maria Wetherall, Exec. Director Ramsey County Veterans Services and Chair, Heading Home Ramsey.
Co-sponsored by:
League of Women Voters Roseville Area
League of Women Voters St. Paul
Council of Metropolitan League of Women Voters (CMAL)
Centennial United Methodist Church
Hamline Church United Methodist
CAN! (Catalyzing Community Action Network
National Alliance on Mental Illness of Ramsey County (NAMI Ramsey)
The event is free and open to the public.