Parkland Students Participate in an Osseo Town Hall Forum on Gun Safety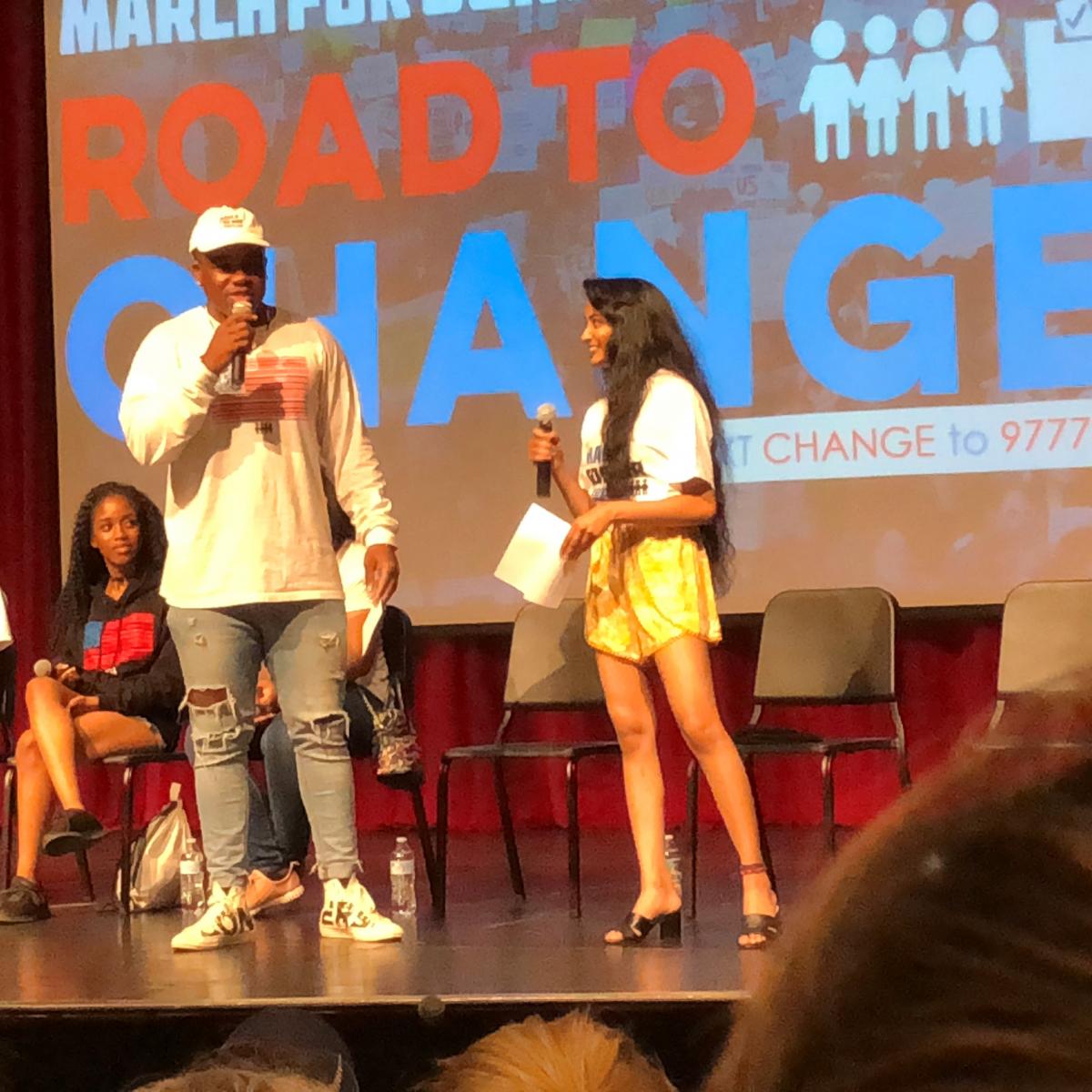 Parkland students were in the Twin Cities for events over the last week end of June which included a Town Hall Forum at Osseo High School.  Two LWVRA members attended.  A panel of Parkland and other student activists from Chicago, Milwaukee, and MN communities including, Rochester, Maple Grove, St. Paul, and Osseo responded to student moderator questions and audience questions.  Discussion focused on reasons for gun safety and policies which need to be advanced along with ones (such as arming teachers) which the students believe make no sense nor positive difference.  Gun violence occurs in many forms in addition to mass shootings ~~~ domestic violence, suicide, road rage, accidental shootings by and of toddlers, etc.  
REV was a rallying chant ~~~ Register, Educate, Vote!!
Many politicians were in attendance.  One of the goals of the March for our Lives student movement is to defeat candidates with high NRA ratings and to create a liability for candidates supported by the NRA.  Students were urged to register, or if not of voting age, to urge eligible voting students to register, become educated on issues and candidates, and to then actually vote!  By so doing, the student panelists insist that young people CAN create CHANGE!