Conversations with Constituents - January 20, 2022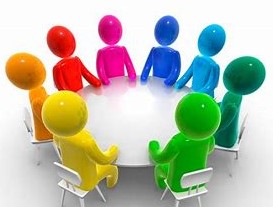 Representation in City Governance.  The changing demographics of our communities means that elected and appointed leaders are provided with great opportunities and also some challenges. Join the League of Women Voters Roseville Area (LWVRA) on Thursday, January 20 at 6:30 p.m. as we continue our focus on diversity in local governance in conversations with the mayors of Falcon Heights, Lauderdale, Little Canada, Maplewood and Roseville.
Some questions: How well does the composition of their leadership reflect greater diversity in our communities? What outreach efforts have been made to broaden involvement across the spectrum of their constituents? What has and what has not worked? What examples come to mind when addressing the diversity of constituents' needs in areas such as housing, employment, transit, business development, and community programs and events? How can our local governance become more representative, and what resources or expertise will it take?  
Moderated by LWVRA members, this event is co-hosted by Ramsey County Library. Register in advance for this program at: https://zoom.us/webinar/register/WN_XFCjnJUSR66EEtQMHJtdgw