conversations with constituents - January 19, 2023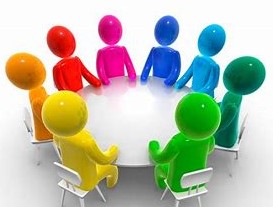 Missed the Conversations with Constituents? Here is a link to the recording.
LWVRA looks forward to welcoming the mayors from Falcon Heights, Lauderdale, Little Canada, Maplewood, and Roseville, along with Ramsey County Commissioners from District 1, 2, 3 and 7 to our annual Conversations with Constituents.  Never lacking local "issues" like public safety, representative governance, housing, and
transportation, our conversations will again be held virtually on Zoom, in partnership with Ramsey County Library. Register at – https://bit.ly/3XQbmsJ.
Our city and county elected officials want to know what you're interested in and what your questions are. Help us crowdsource questions for our elected officials! Send your advance questions to lwvrosevillearea@lwvmn.org.