Conversations With Constituents - January 15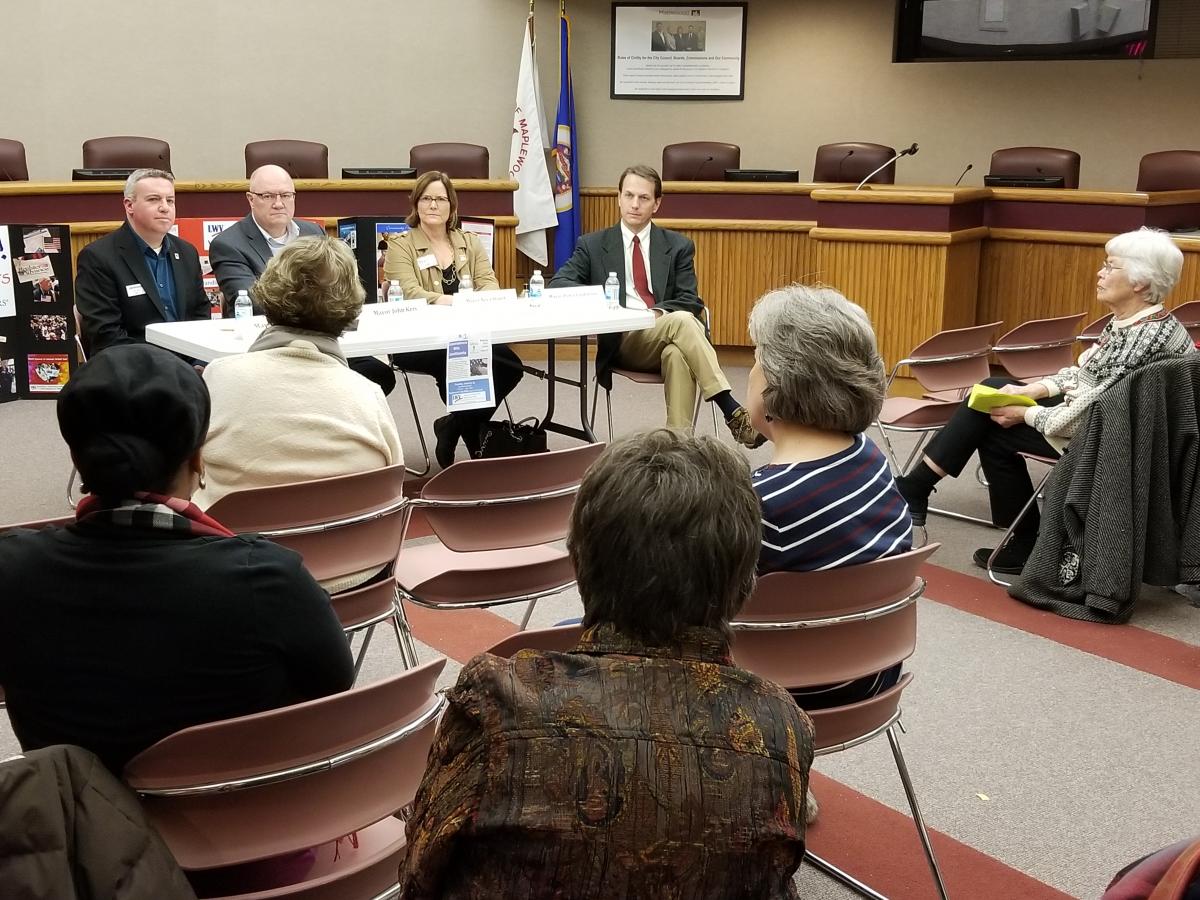 What are the issues Ramsey County faces in 2019? How are our communities dealing with education, development, affordable housing, and budget challenges? These questions, among other issues, are the focus of this year's "Conversations with Constituents" on Tuesday, Jan. 15, 2019, sponsored by the League of Women Voters, Roseville Area. This year's program will be held in the Roseville City Hall Council Chambers, 2660 City Center Drive. Area Mayors, School Board chairs and County Commissioners will be on hand for timely and engaging conversations.
Invited guests include Mayors Nora Slawik, Maplewood; Dan Roe, Roseville; Peter Lindstrom, Falcon Heights; John Keis, Little Canada; and Mary Gaasch, Lauderdale; County Commissioners Blake Huffman (District 1), Mary Jo McGuire (2), Trista Matascastillo (3) and Victoria Reinhardt (7); and School Board Chairs Jonathan Weinhagen, Moundsville Schools; Michelle Yener, North St Paul/Maplewood/Oakdale Schools and Kitty Gogins, Roseville Area Schools.
The conversations will begin at 7 p.m. Come early at 6:30 pm. for refreshments and meet & greet. The public is encouraged to attend.