Brews and Book Reviews July 15, 2020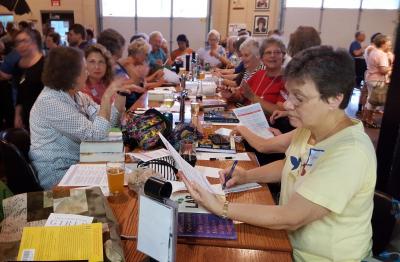 Back by popular demand is the 4th annual Brews and Book Reviews, however with a different look. BYOB&B might be a more appropriate description: Bring Your Own Beverage and Book!  LWV of Roseville Area will be hosting this event via Zoom on Wednesday, July 15, at 7 pm in your residence. Beverages will be available from your refrigerator! Details (Zoom link) will be emailed to you a day in advance. To get the link, RSVP by sending an email to lwvrosevillearea@lwvmn.org.
While you are invited to share a book, it is not required. In the past, some participants have come to get personal reading lists. In addition to not being physically at a brewery, we will begin the evening with some prepared quick reviews of books on racism, anti-racism, and history of the black experience, after which the Zoom room will be open to individuals sharing favorite reads. Mark your calendars now, and remember to RSVP to participate!