Annual Meeting Set for May 1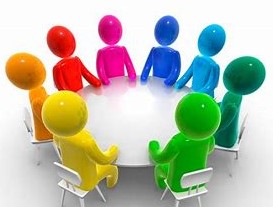 The Annual Meeting of the Roseville Area League of Women Voters is set for Tuesday, May 1, at Little Canada City Hall, 515 Little Canada Road East. A social hour will begin at 5 pm and dinner at 6 pm. The business meeting will begin at 7 pm.
Members will elect new officers, approve a budget, and set the local program for the 2018-19 year.
This year, we are offering a full dinner featuring roast pork for $25. A vegetarian option is also available for that price.
Please send checks payable to "LWV Roseville Area" to Joyce Blomquist, 1980 Skillman Ave., Roseville, MN 55113 by April 18. Please indicate if you prefer the vegetarian option. You may also register and pay online via PayPal using the Add to Cart button below. Please be sure the meal option is correct and don't forget to enter the attendee name.
If you are unable to come for dinner, please join us for the 7:00 pm meeting.
Questions? Contact Ann Cleland at 651-900-1759 anncleland@juno.com or Joyce Blomquist at 651-631-0688 cjblomquist@comcast.net
2018 Annual Meeting Online Registration