2nd Annual Brews and Book Reviews July 24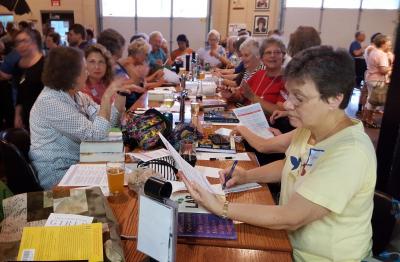 The League of Women Voters Roseville Area is once again hosting the highly popular Brews and Book Reviews event on Tuesday, July 24 at 7:00 p.m. at the Bent Brewstillery, 1744 Terrace Drive, Roseville (between Lincoln Drive and Fairview Ave.).  Attendees are encouraged to bring a book to recommend to others for summer reading.  Craft beers and non-alcoholic drinks are available for purchase.  
The event is open to the public.  Invite a friend and join us for a relaxing evening discovering what is on everyone's recommended book list.  Consider posting the flyer attached to the Voter in an area that you visit.