Metropolitan Wastewater Treatment Tour May 16, 2017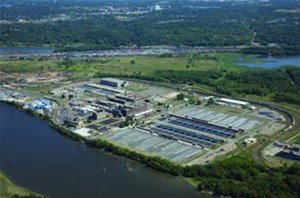 The Roseville Area League of Women Voters has scheduled a tour of the Eagles Point Wastewater Treatment Plant in Cottage Grove on May 16 from 10 a.m. to 11:30 a.m. We will carpool from the parking lot just north of the Roseville Ice Arena, leaving there at 9:15 am.
The plant has primary and advanced secondary treatment before the water is discharged to the Mississippi River. It has won several awards for progressive steps in wastewater treatment and sustainability. It is one of eight plants operated by Metropolitan Council Environmental Services. (MCES).
Reservations to participate must be made no later than May 8.  When you respond, please also indicate your willingness to drive. The day of the tour, a government issued ID will be required. The tour certainly will require some walking, one-third will be outside, and perhaps some stairs. If this is an issue, please ask and I will follow up.
On the day of the tour, we will schedule a place where those who are interested can enjoy lunch together.  Feel free to send questions. It should be a great learning experience!
Donna Peterson
Phone: 651-633-0923
Email: peter080@umn.edu