League Fall Kick Off Meeting Highlights Affordable Housing Needs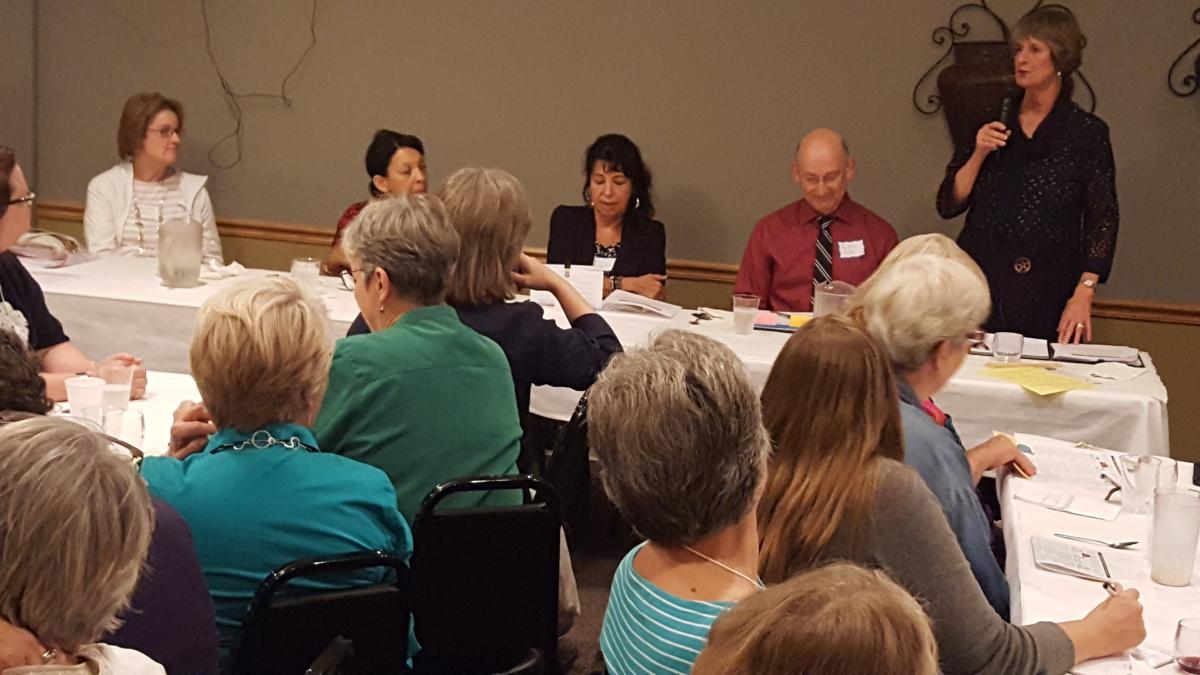 State Representative Peter Fischer, a Director at Avenues for Homeless Youth in Minneapolis and Elaine Carnahan, Senior Career Counselor at Women Achieving New Directions (WAND) at Fairview Community Center in Roseville spoke to over 50 League members and guests about the need for affordable housing Sept. 19.  Fischer works with young people and Elaine focuses on families.
The youth Fischer typically works with have spent over three years on the street and have criminal records for things like trespassing, when they merely sought shelter in cold weather. Twenty to thirty percent are GLBT youth who have been thrown out of their homes. One third of homeless youth have children. Only about one third of the 4,000 to 6,000 youth who are homeless on a given night get services.
The families Carnahan works with locally are often single mothers with children, who may be living in their cars, but are working full-time, low-wage jobs. She partners with churches in our area to help her clients find housing, including convincing landlords to give them a chance.
Some solutions the speakers suggested:
More sliding fee or subsidized housing
Ongoing case management
Community support and not judgment that imposes middle-class norms and values
Livable wages (The National Low-Income Housing Coalition says people require more than two and a half times the federal minimum wage in order to afford market rate housing.)
You can view the video of the event.  Click here.