Brews and Book Reviews: Conversation and Laughter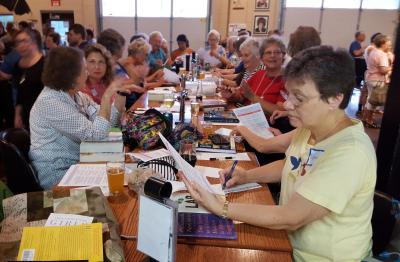 More than 30 people turned out for the Brews and Book Reviews event at Bent Brewstillery on Tuesday, July 25.  We shared favorite books, authors and podcasts.  We met new people and shared some laughs (and some beer).  Great conversations!
A list of the recommended books can be found here.